London Eye: February 2012
Written by TOM FLYNN
If British Prime Minister David Cameron were in need of something to sweeten
his public image, what could be better than a miniature version of his official London
residence, 10 Downing Street, made entirely out of sugar cubes?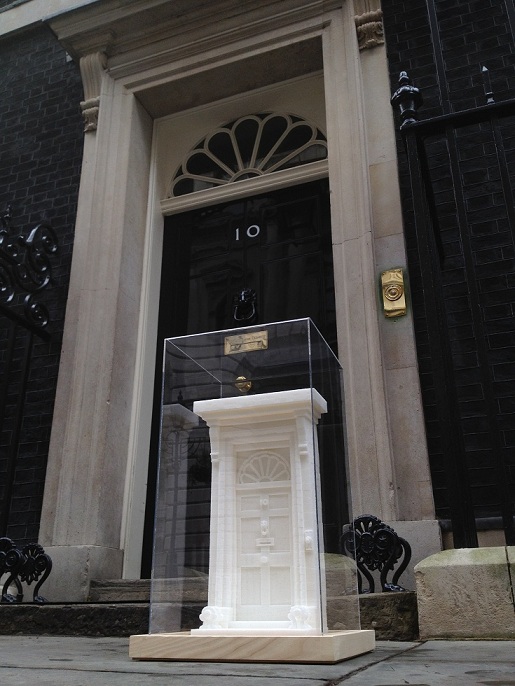 This is the work of British sculptor Brendan Jamison whose sculptures in sugar
have been attracting huge interest in recent months. His model of the prime
minister's home is included in an exhibition of the best in British craft and design
currently on display at 10, Downing Street.