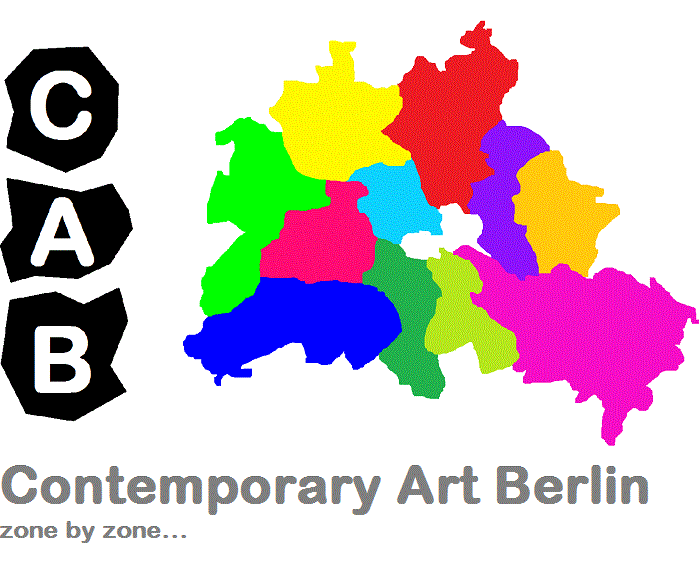 FRIDAY 22 APRIL 2016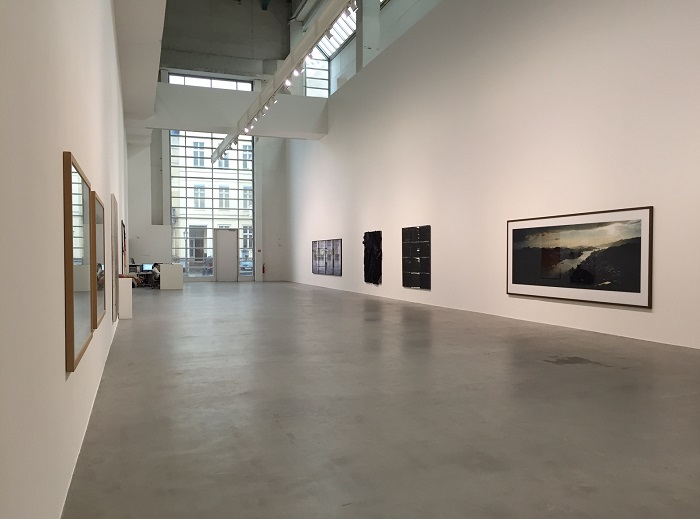 Blain|Southern: ground floor gallery, April 2016
Navigating the highlights...
Berlin is the art capital of Europe, spanning over 400 galleries and project spaces. Touring the Berlin art scene many times a year over the past decade, international artist Brendan Jamison presents 20 of his current highlights ahead of the Berlin Gallery Weekend of 29 April to 1 May 2016.
ZONE 1: Potsdamer Straße
[located South West of Potsdamer Platz]
1.1 - Blain|Southern
Any art visitor to Berlin should begin with a trip to the top private gallery in the city, Blain|Southern, a gigantic space in the former printing factory of Der Tagesspiegel (The Daily Mirror). Imagine a smaller version of Tate Modern's Turbine Hall in London and this will portray a sense of the vastness of this phenomenal gallery. Run by English duo Harry Blain and Graham Southern, who also operate galleries in London and New York, they represent some of the world's most prominent artists, notably Bill Viola, Yinka Shonibare, Douglas Gordon, Damien Hirst and Jannis Kounellis. The current group show features 12 of the gallery artists in a refreshing exhibition of new works which enjoy the trademark high standard of curation.
Details: Potsdamer Straße 77-87, 10785 Berlin. Opening hours: Tuesday to Saturday 11am - 6pm. FREE ENTRY www.blainsouthern.com






Edouard Baribeaud exhibition at Nolan Judin
1.2 - Nolan Judin
Located beside Blain|Southern, Nolan Judin is the second largest gallery in this zone. The works are always ambitious, challenging and offer an exceptional international aesthetic.
Details: Nolan Judin, Potsdamer Strasse 83, 10785 Berlin. Opening hours: Tuesday to Saturday 11am - 6pm. FREE ENTRY www.nolan-judin.de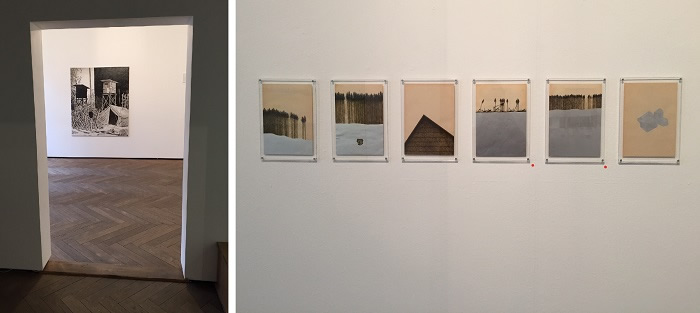 Galerie Jarmuschek + Partner, April 2016
1.3 - Galerie Jarmuschek und Partner
Staying in the same courtyard space, directly opposite Blain|Southern, 3 galleries stand on top of each other. The ground floor space, Galerie Jarmuschek und Partner offers radical contemporary art for the open-minded collector, ranging from paintings to photography and extending from video projections to sculpture installation.
Details: Jarmuschek + Partner, Potsdamer Straße 81B, Haus i, 10785 Berlin. Opening hours: Tuesday to Saturday 11am - 6pm. FREE ENTRY www.jarmuschek.de






Mary Bauermeister solo exhibition at 401 Contemporary, April 2016
1.4 - 401 Contemporary
Located on the floor above Jarmuschek + Partner, it features three exhibition rooms and an office/sales space. Once finished at 401, stay in the same factory courtyard and explore the following galleries listed below.
Details: 401 Contemporary, Potsdamer Strasse 81B, Haus i, 10785 Berlin. Opening hours: Wednesday to Saturday 11am - 6pm. FREE ENTRY www.401contemporary.com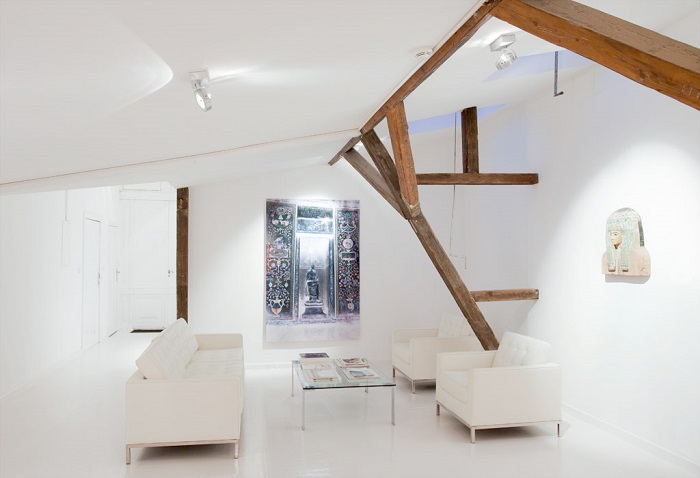 Side by Side Gallery
1.5 - Side by Side Gallery
The roof beams give this gallery a particular distinct flavour. Contemporary artists are mixed with leading figures from the 20th Century. The display of works is far less radical and in fact quite traditional compared to other galleries in the vicinity. However, the works are always of high quality with strong technical brilliance.
Details: Potsdamer Straße 81B, 10785 Berlin. Opening hours: Wednesday to Saturday 12pm - 6pm. FREE ENTRY www.sidebysidegallery.com




1.6 - Jiri Svestka Gallery

Karíma Al-Mukhtarová solo exhibition at Jiri Svestka Gallery, April 2016
Specialising in artists from the Czech Republic, the gallery presents a dynamic range of works from multi-media to photography and installation. Dr Jiri Svestka established the gallery in Prague in 1995 and opened a space in Berlin in 2009. Both galleries ran for 5 years until the closure of the Prague venue in 2014. It now operates solely in Germany.
Details: Potsdamer Straße 81C, 10785 Berlin. Opening hours: Tuesday to Saturday 11am - 6pm. FREE ENTRY www.jirisvestka.com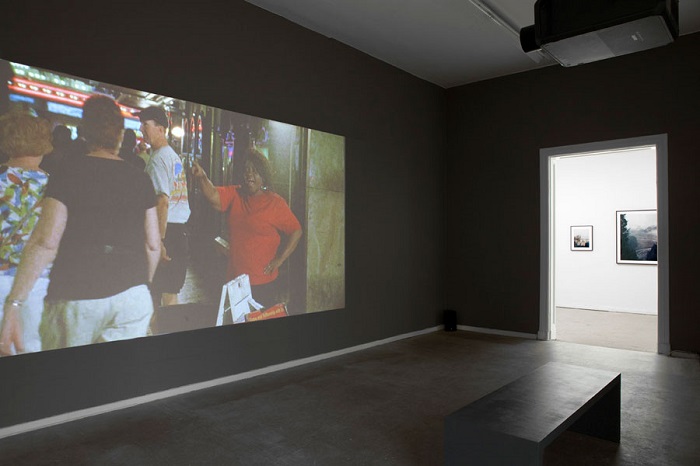 Cyrill Lachauer, Full Service, installation view at Galerie Thomas Fischer, 2015
1.7 - Galerie Thomas Fischer
Galerie Thomas Fischer presents some of the most exciting, innovative and progressive works from the fields of photography, video, drawing and sculpture.
Details: Galerie Thomas Fischer, Potsdamer Straße 77-87, Haus H, 10785 Berlin. Opening hours: Tuesday to Saturday 11am - 6pm. FREE ENTRY www.galeriethomasfischer.de





After exiting Galerie Thomas Fischer and returning to the main street of Potsdamer Straße, walk three minutes Northwards towards the Landwehrkanal. On the left, a tall driveway entrance will lead down the side of a building, walk for 30 metres and enter a door on the right...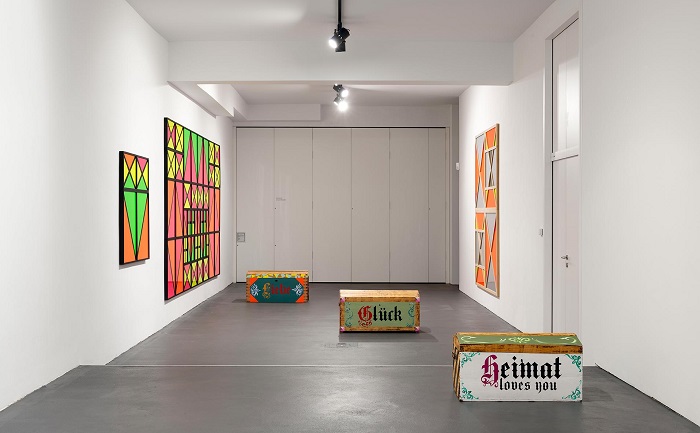 Stefan Strumbel solo exhibition at Circle Culture, 2014
1.8 - Circle Culture Gallery
This is a long expansive gallery which specialises in cutting edge paintings and sculpture. The space always feel fresh and the natural light creates a tranquil ambience. The shows usually surprise and stimulate the gallery visitor and the gallery is definitely a hidden treasure, snug away from the main road.
Details: Circle Culture, Potsdamer Straße 68, 10785 Berlin. Opening hours: Tuesday 2pm - 6pm, Wednesday to Saturday 12pm - 6pm. FREE ENTRY www.circleculture.com





After exiting Circle Culture, walk southwards along Potsdamer Straße for 5 minutes and arrive at Bülowstraße U-Bahn train station. Catch the U2 train in the direction of Ruhleben. Exit after the forth stop at Ernst-Reuter-Platz. Walking South East along Hardenberg Sraße for 5 minutes leads to the Berlin University of the Arts, located on the left side of the road.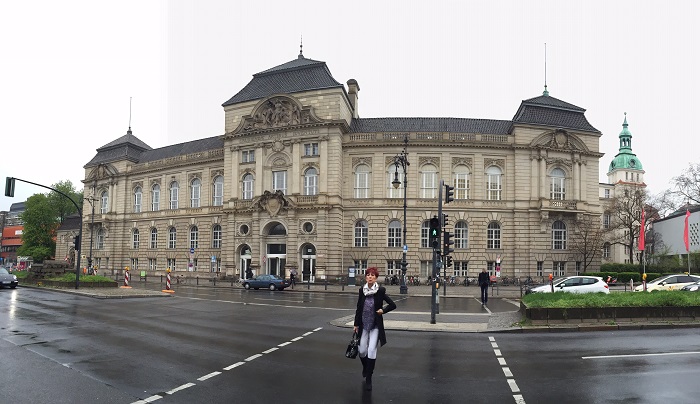 Die Universität der Künste Berlin (UdK)
1.9 - Die Universität der Künste Berlin (UdK)
Die Universität der Künste Berlin (UdK) (translated as the University of the Arts) is the largest art college in Europe and is world-renowned for its high level of excellence. It was established in 1696 as the Academy of Arts and obtained university status in 2001. On the left of the main building (pictured), it is worth stopping for lunch at the Mensa cafe. A green tea only costs 60 cents (48 pence) and there is plenty of hot food to choose from.
Details: www.udk-berlin.de






ZONE 2: Auguststraße
[located a 5 minute walk North of Hackescher Markt S-Bahn train station in the city centre]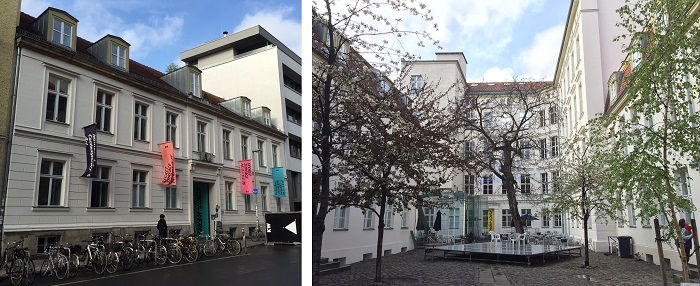 Left: Street entrance to KW, right: courtyard of KW
2.1 - KW Institute for Contemporary Art
KW (Kunst-Werke) runs the Berlin Biennale and is the anchor ship of the entire Auguststraße art zone. There are many small private galleries along this street and even extending to Linienstraße which runs parallel, one block Northwards. They provide an enjoyable warm up to the KW experience. With its own courtyard, cafe and spread over 4 levels, visitors need to pay €6 Euro to gain entry.
The current group exhibition, Secret Surface - Where Meaning Materializes, runs until 1st May 2016. It is one of the strongest curated projects to date with a visual feast for the senses. Highlights include a series of absorbing video projections, including a mesmerising solar installation by Ólafur Eliasson. The show also features hypnotic photography, sculpture and painting.
Details KW, Auguststraße 69, 10117 Berlin, Germany. ENTRY FEE: 6 EURO www.kw-berlin.de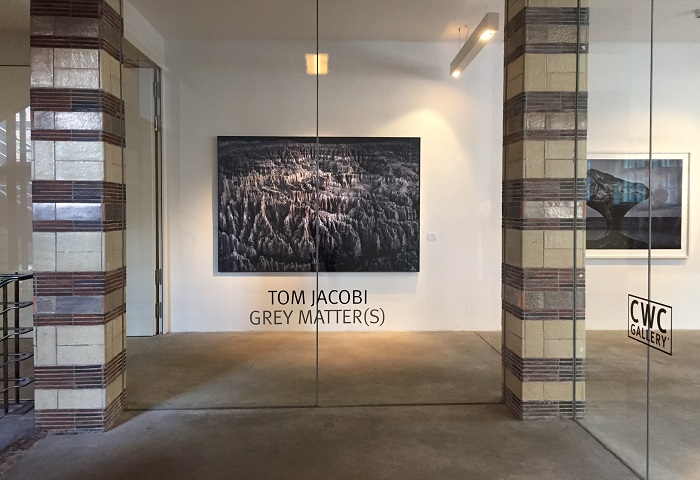 Tom Jacobi solo exhibition at CWC Gallery, April 2016
2.2 - CWC Gallery
Opposite KW, located a minute's walk Southbound, a 4 storey building, originally a Jewish Girls' School built in 1928 [Ehemalige Jüdische Mädchenschule Berlin], houses three large galleries on top of each other, with a classy restaurant on the ground floor. However, beware, it can be very easy to walk past this building as the gallery signs are very small and too subtle next to the double wooden doors. Walking up the staircase to the first floor, CWC Gallery welcomes the visitor with extremely high end contemporary art. The current show, Grey Matter(s) by Tom Jacobi (Born in Germany in 1956) is the one of the most exceptional landscape photography shows ever displayed on the planet. Featuring 40 large scale works and spanning all 6 spaces, the intoxicating imagery includes fascinating ice formations in Antartica, mountain scenes in Iceland, otherworldly beaches in New Zealand and monumental rock structures in America. The show leaves the viewer in total awe, seduced by the beauty of the Earth. It is a complete joy to explore Jacobi's masterful use of light, space, perspective and composition. He is a genius in his field and a true inspiration to every creative mind that wanders into the gallery. Blissful. Elegant. Cathartic. Magical.
Details: CWC Gallery, Auguststraße 11-13, 10117 Berlin. Opening hours: Tue-Sat 11am to 7pm. FREE ENTRY www.camerawork.de






ZONE 3: Mitte
[the name of the district which is the very centre of the city]

Hamburger Bahnhof - Museum for Contemporary Art
3.1 - Hamburger Bahnhof - Museum for Contemporary Art

This is the beating heart of contemporary art in the district of Mitte. It costs €14 Euro entry fee or €24 Euro for a 3 day pass that covers most of the museums across Berlin. The Hamburger Bahnhof is a converted train station and has a revolving temporary programme in the giant arched roofed gallery behind reception. This is actually the most exciting space in the entire museum and often features fresh contemporary art which makes its debut here. In the middle of this gallery, an entrance leads off to the left, follow it to enter a diagonal corridor, ascending and then descending stairs to reach the longest wing of the museum. Allow at least 30 minutes to walk from one end to the other. It is necessary to return to the main gallery by the same route and then it is worth exploring the permanent collection in the right wing and front left wing. Artwork highlights include giant pieces by Andy Warhol and Joseph Beuys.
Details: Hamburger Bahnhof – Museum for Contemporary Art – Berlin, Invalidenstraße 50-51, 10557 Berlin. Opening hours: Tuesday and Wednesday 10am - 6pm, Thursday 10am - 8pm, Friday 10am - 6pm, Saturday and Sunday 11am to 6pm. ENTRY FEE: 14 EURO. Or the 24 Euro three day museum pass. www.museumsportal-berlin.de/de/museen/hamburger-bahnhof-museum-fur-gegenwart-berlin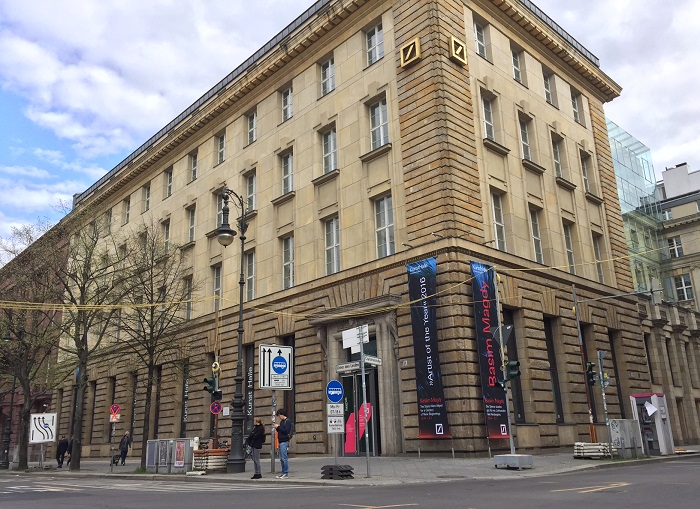 KunstHalle by Deutsche Bank
3.2 - KunstHalle by Deutsche Bank

Free entry on Mondays, this exhibition hall was the Former Guggenheim museum in Berlin. Located on Unter den Linden, the delightful boulevard which runs from the Brandenburg Gate to the Alexanderplatz, it is the most central visual arts space dedicated to contemporary art. The large room is sometimes divided into smaller spaces and to the right, visitors can find a small cafe and bookshop which overlooks a covered courtyard. Because it is not a giant gallery, it is never worth the entry fee so best to avail of free entry on Mondays.
Details: KunstHalle by Deutsche Bank, Unter den Linden 13 / 15, 10117 Berlin. Opening hours: 10am to 8pm everyday. FREE ENTRY ON MONDAYS. www.deutsche-bank-kunsthalle.de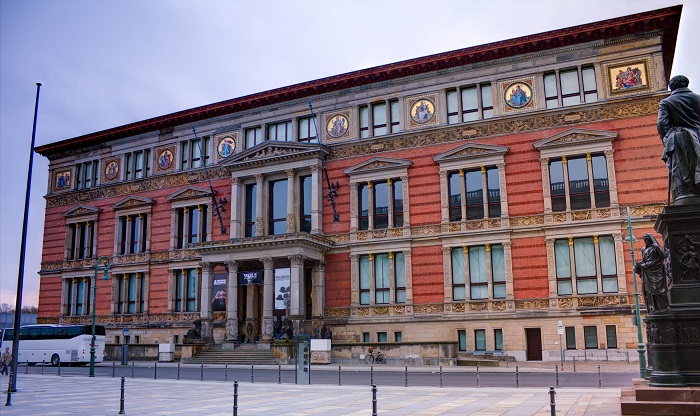 Martin Gropius Bau
3.3 - Martin Gropius Bau
Built in 1881 as a royal art museum, the architectural delights of the Martin Gropius Bau never cease to enhance the viewing experience of each exhibition. The large ground floor galleries envelop a giant central atrium, like planets orbiting the sun. Sometimes multiple exhibitions take place throughout the building, or as in 2013, Indian born British sculptor Anish Kapoor occupied the entire ground floor. It was the most powerful exhibition of his work, even surpassing his solo exhibition at the Royal Academy of Arts in London. The Gropius Bau offers world class art in the palatial context of Renaissance architecture, however beware, exhibition entry fees can be extremely high. As many as 5 solo shows can run concurrently, with a minimum 10 Euro entry fee for each exhibition.
Details: Martin Gropius Bau, Niederkirchnerstraße 7, 10963 Berlin. Opening hours: 10am to 9pm everyday except Tuesdays. Entry fees vary depending on the touring exhibition, ranging from 10 to 20 Euro per show. www.gropiusbau.de








Berlinische Galerie
3.4 - Berlinische Galerie
Located a 2 minute walk from the world-renowned Jewish Museum with its ground-breaking architecture, the Berlinische Galerie always offers a ground floor of exciting visual art. The spaces are big and always include an exciting mix of sculpture, video installation, painting and photography. The top floor is less exciting from a contemporary point of view as this area is reserved for the permanent collection, of which most pieces date from the 20th century. It costs €8 to enter the gallery but this venue is included in the list of spaces accessible with the 3 day €24 museum pass so this is the best option.
Details: Berlinische Galerie, Alte Jakobstraße 124-128, 10969 Berlin. Opening hours: 10am to 6pm everyday except Tuesdays. ENTRY FEE: 8 EURO. Discount rate every first Monday in the month: entry fee is 4 Euro. www.berlinischegalerie.de/en






ZONE 4: Neukölln
[a poorer district of Berlin which was in the former Soviet-controlled sector during the Cold War]

Galerie im Körnerpark
4.1 - Galerie im Körnerpark
This is a public art space funded by the local district council of Neukölln. Sunken in a palace-type garden, Galerie im Körnerpark is a tall and long space with giant arched windows. The light floods into the space to create a strong uplifting atmosphere and the rear of the gallery is usually blocked out to allow for video projection. The standard of curated shows is extremely high, with radical experimental approaches to how art is displayed. In the current group show, giant angled chipboards are jutting out across the long wall. The unpainted surfaces offer a raw backdrop to the artworks which are attached with magnets. The chipboard walls challenge the elegance of the interior architecture and disrupt the flow of space enough to make the navigation more exciting.
Details: Galerie im Körnerpark, Schierker Straße 8, Berlin. FREE ENTRY. Opening hours: Thursday to Sunday 10am to 8pm. www.kultur-neukoelln.de






Galerie im Saalbau
4.2 - Galerie im Saalbau
This is a smaller space run by Neukölln district council, split over three rooms. It displays the same high standard of cutting edge shows which its bigger brother offers in the Körnerpark.
Details: Galerie im Saalbau, Karl Marx Straße 141, 12043 Berlin. FREE ENTRY. Opening hours: Thursday to Sunday 10am to 8pm. www.kultur-neukoelln.de/galerie-im-saalbau-programm.php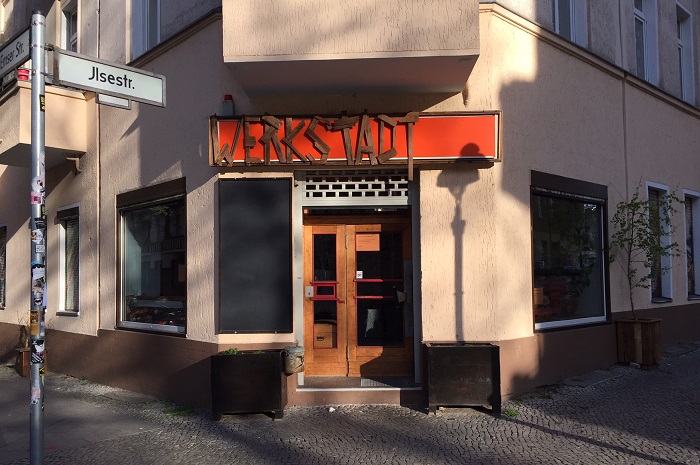 WerkStadt
4.3 - WerkStadt
This is the best self-funded arts organisation in Neukölln. It features two studio buildings and a small gallery with an evening bar, open daily from 7-10pm. Although the space is small, the artists who run it are extremely professional and organise many spin-off projects, including film-screenings, artist talks and curated shows in public spaces. In fact your author held a solo show here in September 2013 and it attracted a wide international audience, proof that the organisation has a wide appeal beyond the local district.
Details: WerkStadt, Emser Str. 124, 12051 Berlin. FREE ENTRY. Opening hours: Monday to Saturday 7pm - 10pm. http://werkstadt.berlin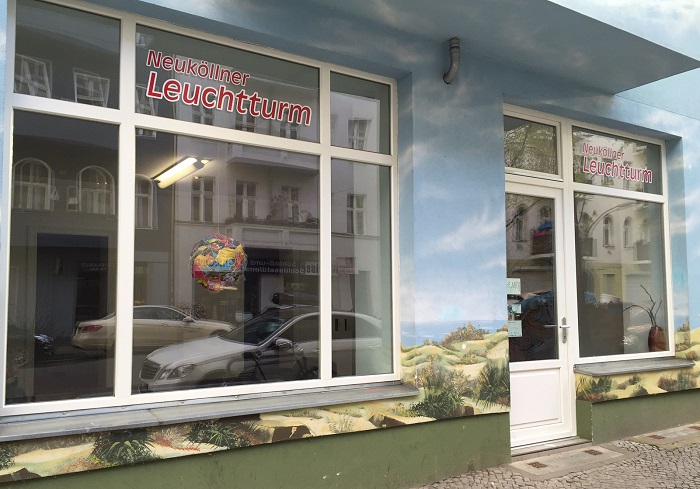 Neuköllner Leuchtturm, April 2016
4.4 - Neuköllner Leuchtturm
Only a 30 second walk Westwards along the same street as WerkStadt, Neuköllner Leuchtturm is a small gallery which always create a large impact. It delivers hip and funky exhibitions, contributing a wonderful positive energy and perpetual freshness to the local neighbourhood.
Details: Neuköllner Leuchtturm, Emser Str. 117, 12051 Berlin. FREE ENTRY. Opening hours: Wednesday to Saturday 2pm - 6pm. www.neukoellnerleuchtturm.de





ZONE 5: Kurfürstendamm
[the wealthiest area of Berlin, located in the former American controlled sector during the Cold War]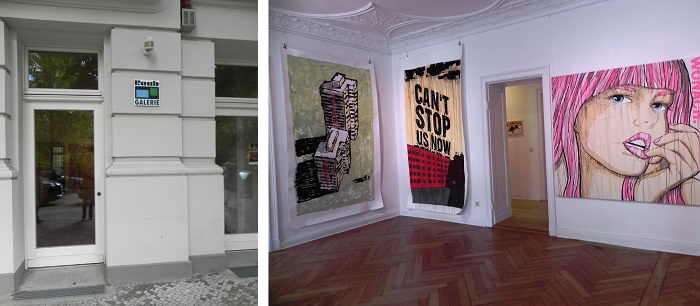 Raab Galerie
5.1 Raab Galerie
The first experience of this gallery was through helping a friend locate it back in the summer of 2009. She had to deliver two framed drawings to the Director for an upcoming group show. Raab Galerie is one of the oldest in the area and the edginess of their stable of artists always makes for exciting exhibitions. It is also worth noting that, despite being a commercial gallery, they do not restrict all the works to small domestic scale. Instead, they offer many large ambitious works, comfortably sitting alongside the more intimate pieces.
There are many other spaces, most next door to each on this street and one block Westwards. The serious art collector could explore 30 galleries across these two streets alone.
Details: Raab Gallery Berlin, Goethestraße 81, D-10623 Berlin. Opening hours: Monday to Friday 10am-7pm, Saturday 10am to 4pm. FREE ENTRY www.raab-galerie.de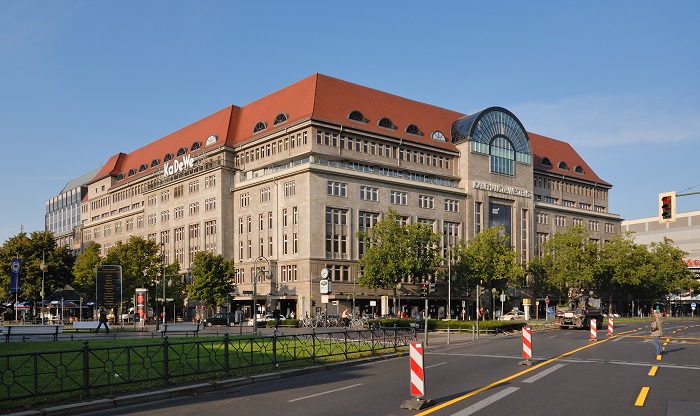 KaDeWe
5.2 KaDeWe
This is actually a high-end department store so don't expect to find any contemporary art in here. It became famous during the Cold War as the place where wealthy West Berliners went to shop and dine on the level 7 restaurant. For the sake of 10 minutes, it is worth visiting level 6 of KaDeWe, the place to explore stunningly beautiful displays of confectionary. It is mouth-watering to view how all the chocolates and sweets are presented and it will surely leave any visitor licking their lips at the pure spectacle of sweet indulgence!
Details: KaDeWe, Tauentzienstraße 21-24, 10789 Berlin. Opening hours: Monday to Thursday 10am to 8pm, Friday 10am to 9pm, Saturday 9:30am to 8pm. www.kadewe.de/en/home_english