Los Angeles Center for Digital Art
104 East Fourth Street, Los Angeles, CA 90013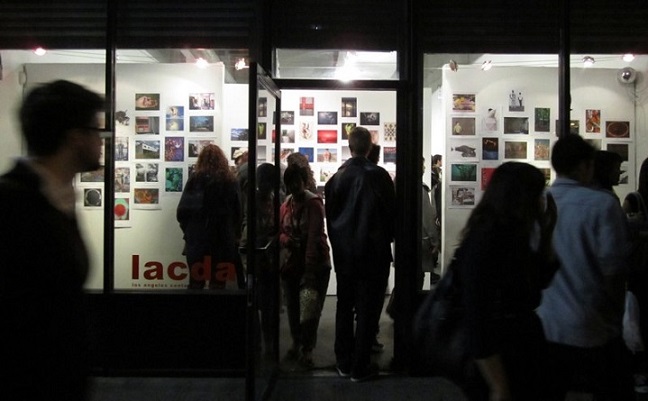 12 December 2013 to 4 January 2014
Opening times 12pm to 5pm Wednesday to Saturday.
ADMISSION FREE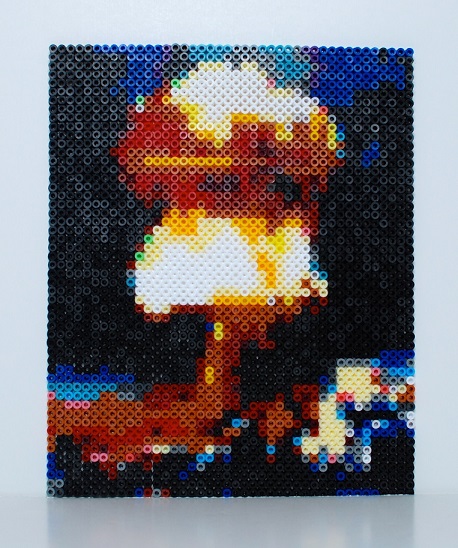 A SERIES OF SMALL EXPLOSIONS (2013) David Turner, digital photography, 29 x 21 cms
'A Series of Small Explosions' is 50 configurations in Hama Beads that represent split-second imagery of Nuclear testing in the Navada desert and also the bombs dropped on Japan in 1945. In relation to computer screens and photography, Turner refers to the work as 'physical pixels' with each bead relating to 5 DPI (dots per inch). With an interest in the components that make up the larger picture, he employs the term 'bit, part, piece' and the series refers to the small explosions within the atoms that start the chain reaction.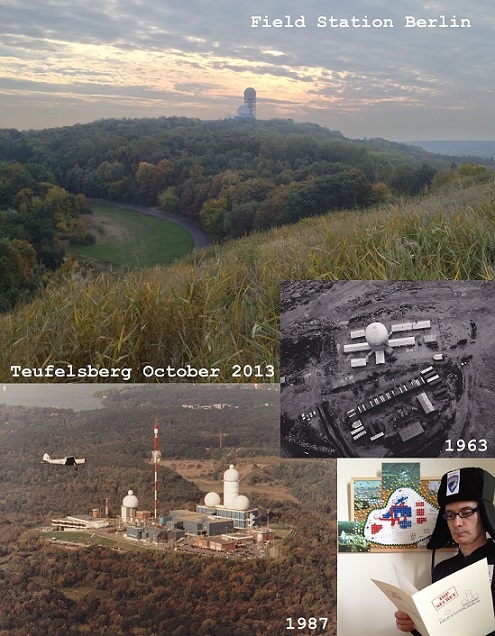 TEUFELSBERG 1963-2013 (Field Station Berlin) Brendan Jamison, digital photography, 29 x 21 cms
Jamison' artwork is derived from Jamison's 3 year research project into the history of Teufelsberg Field Station Berlin, a Cold War spy base built in 1963 by the American intelligence services. For information on Jamison's espionage research please CLICK HERE
TEARS AFTER THE SUN (2013) Ciaran Magill, digital photography, 29 x 21 cms
Magill's art practice is based on the 'spooky landscape' of Northern Ireland. His digital photography is employed as a tool for capturing imagery which is later dveloped into paintings.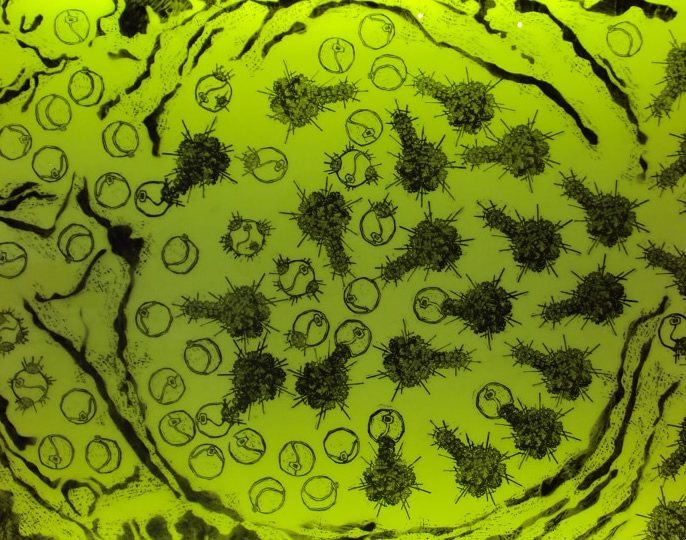 DVX13 (2013) Mark Revels, digital photography, 21 x 29 cms
With headquarters in Belfast, Northern Ireland, IMPACTICA was established in 2012. It delivers international curated exhibitions to public art galleries and museums in Europe and America. Not-for-profit organisation. Contact: impactica@gmail.com
Design and images © Impactica 2012-2014