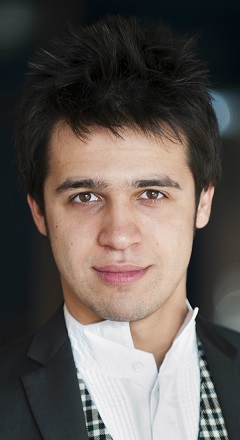 Mikhail Pavlov
Technology Expert, Financial Advisor and Strategist for Eastern European Development
Roles:
Born in St. Petersburg in 1988, Mikhail Pavlov advises on financial issues and sources the latest technology for Jamison Sculpture Studio.
In his early 20s, Pavlov became an international opera singer, performing across Europe. He has continued to work in the arts sector as well as the business world. Pavlov is a multi-award winning chess champion and fluent in Russian, English and German. He co-ordinates research trips to Eastern Europe for international development.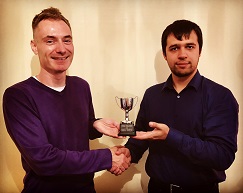 Brendan Jamison (left) with Mikhail Pavlov (right)
Director Brendan Jamison states:
"Passion, ambition, determination, patience, hard-working and a problem-solving genius. These are the ingredients which make Mikhail Pavlov such a wonderful human being and an inspiration to so many around him. He is an intelligent advisor who excels in the fields of technology and finance. A master of logistics, his vast array of knowledge, interpersonal skills and strong leadership qualities makes him a very strong asset to any team he works with."