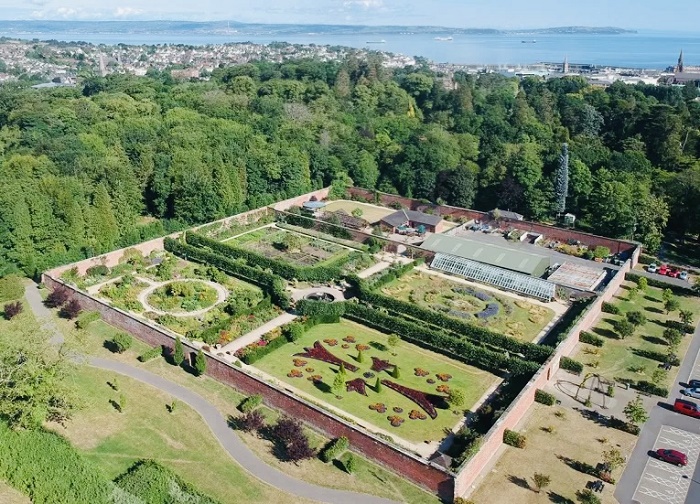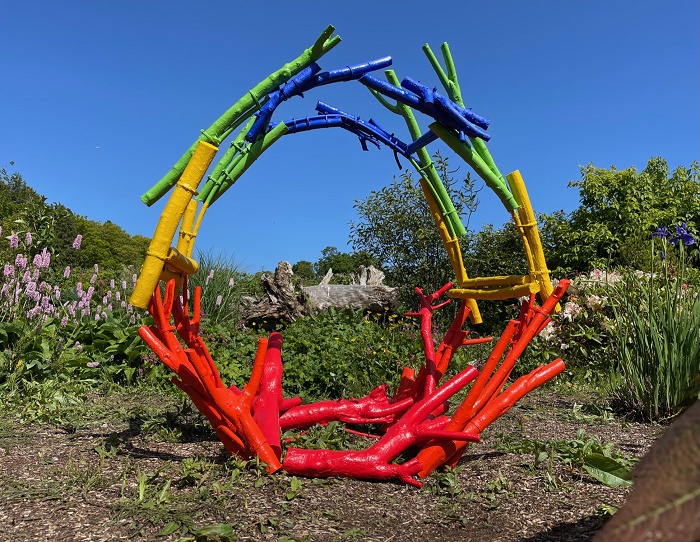 Full Circle, 2023, Brendan Jamison, acrylic on logs from a Red Beech tree, 130 x 120 x 60 cm. Installed at Bangor Castle Walled Garden, County Down, Northern Ireland. Photography © Jamison Sculpture Studio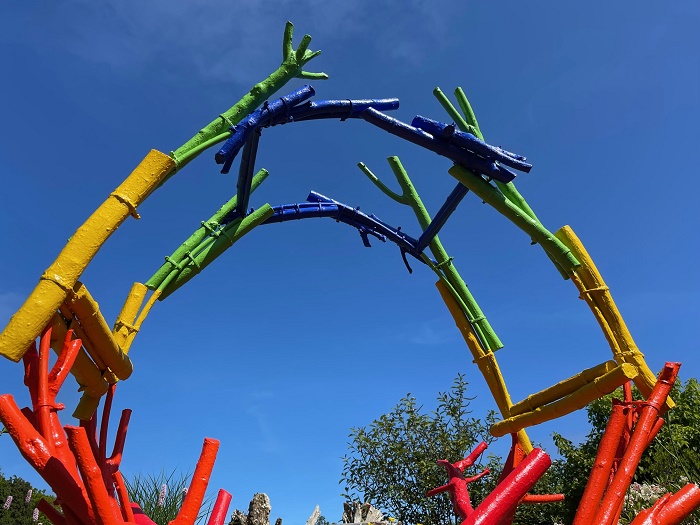 Full Circle, 2023, Brendan Jamison, acrylic on logs from a Red Beech tree, 130 x 120 x 60 cm. Installed at Bangor Castle Walled Garden, County Down, Northern Ireland. Photography © Jamison Sculpture Studio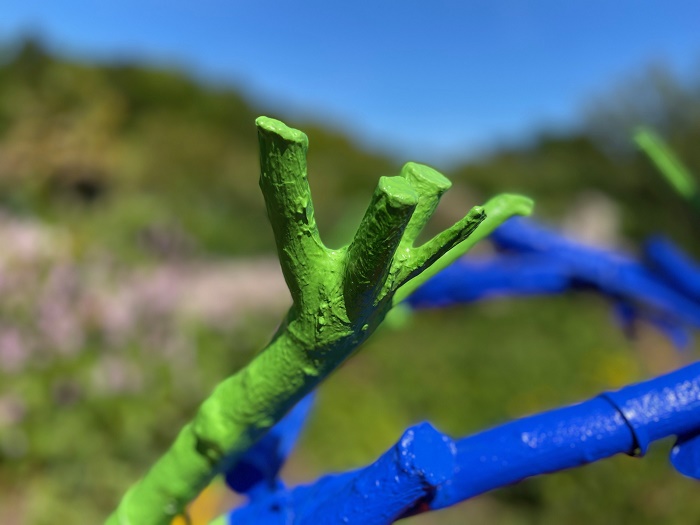 Full Circle, 2023, Brendan Jamison, acrylic on logs from a Red Beech tree, 130 x 120 x 60 cm. Installed at Bangor Castle Walled Garden, County Down, Northern Ireland. Photography © Jamison Sculpture Studio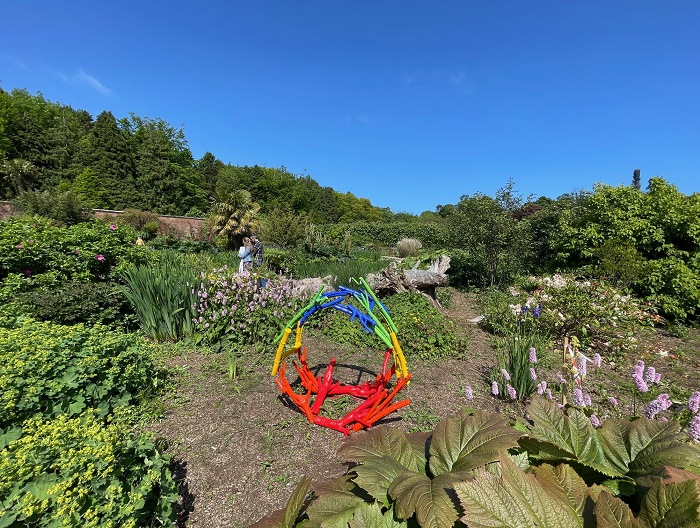 Full Circle, 2023, Brendan Jamison, acrylic on logs from a Red Beech tree, 130 x 120 x 60 cm. Installed at Bangor Castle Walled Garden, County Down, Northern Ireland. Photography © Jamison Sculpture Studio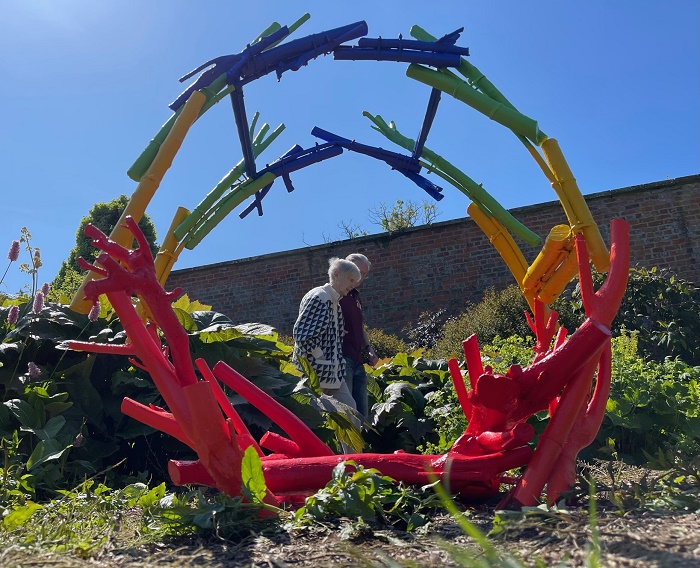 Full Circle, 2023, Brendan Jamison, acrylic on logs from a Red Beech tree, 130 x 120 x 60 cm. Installed at Bangor Castle Walled Garden, County Down, Northern Ireland. Photography © Jamison Sculpture Studio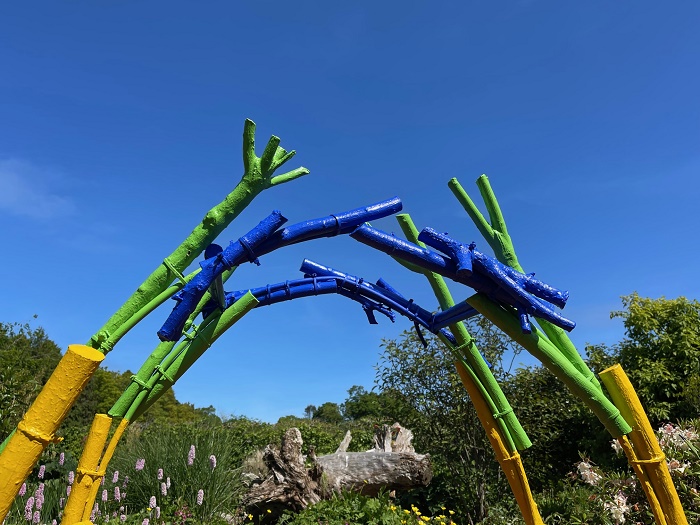 Full Circle, 2023, Brendan Jamison, acrylic on logs from a Red Beech tree, 130 x 120 x 60 cm. Installed at Bangor Castle Walled Garden, County Down, Northern Ireland. Photography © Jamison Sculpture Studio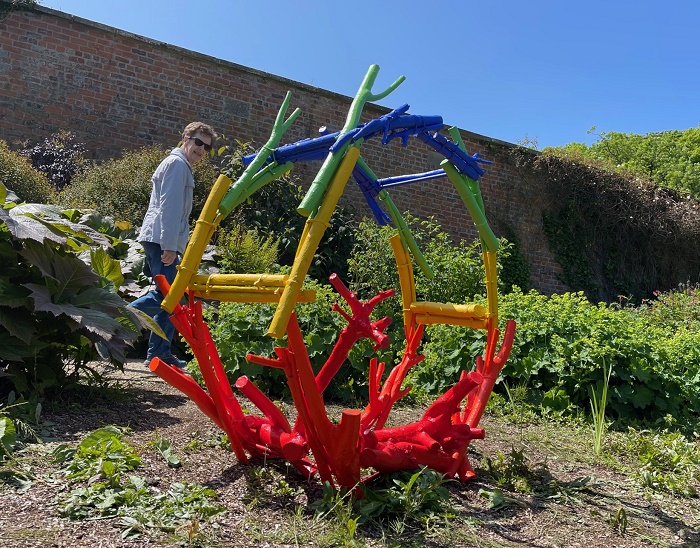 Full Circle, 2023, Brendan Jamison, acrylic on logs from a Red Beech tree, 130 x 120 x 60 cm. Installed at Bangor Castle Walled Garden, County Down, Northern Ireland. Photography © Jamison Sculpture Studio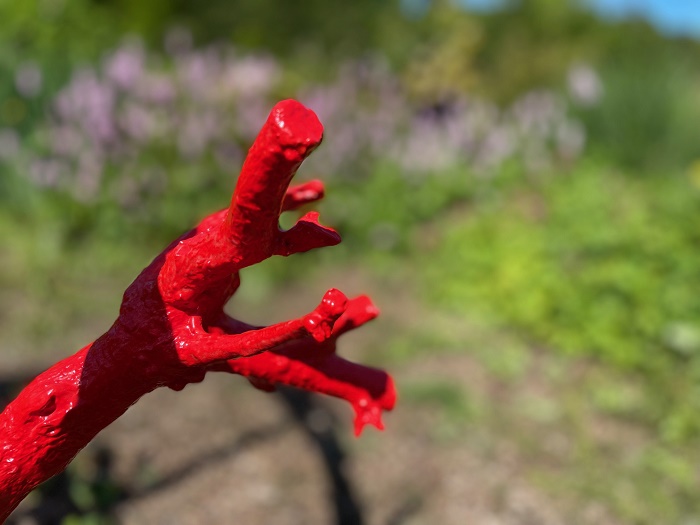 Full Circle, 2023, Brendan Jamison, acrylic on logs from a Red Beech tree, 130 x 120 x 60 cm. Installed at Bangor Castle Walled Garden, County Down, Northern Ireland. Photography © Jamison Sculpture Studio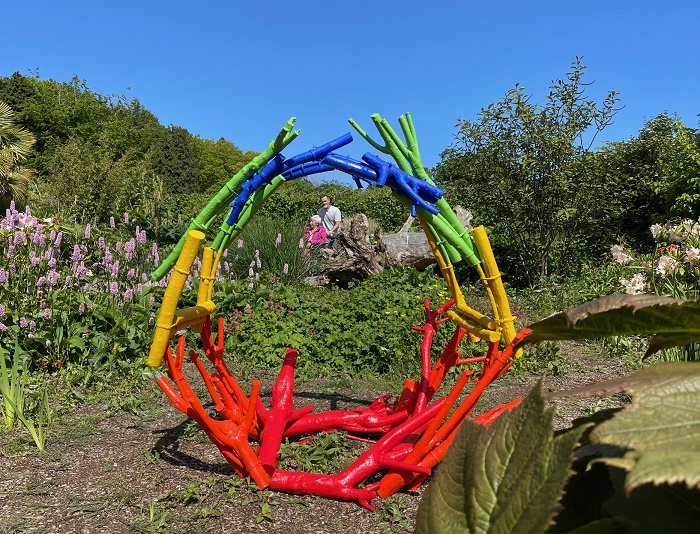 Full Circle, 2023, Brendan Jamison, acrylic on logs from a Red Beech tree, 130 x 120 x 60 cm. Installed at Bangor Castle Walled Garden, County Down, Northern Ireland. Photography © Jamison Sculpture Studio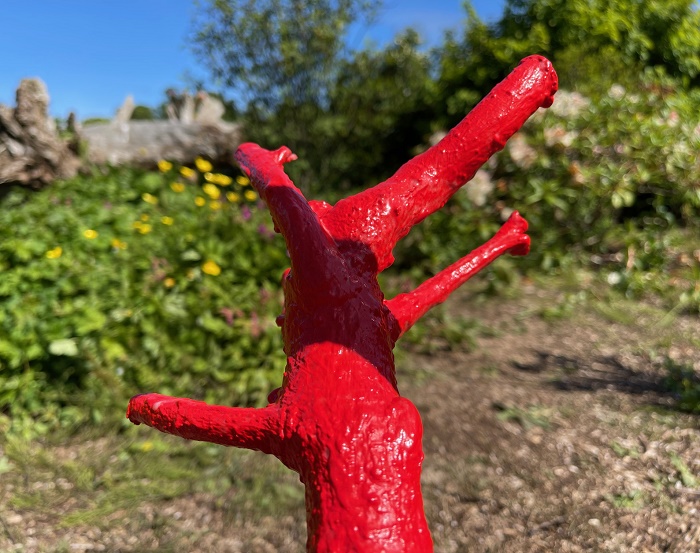 Full Circle, 2023, Brendan Jamison, acrylic on logs from a Red Beech tree, 130 x 120 x 60 cm. Installed at Bangor Castle Walled Garden, County Down, Northern Ireland. Photography © Jamison Sculpture Studio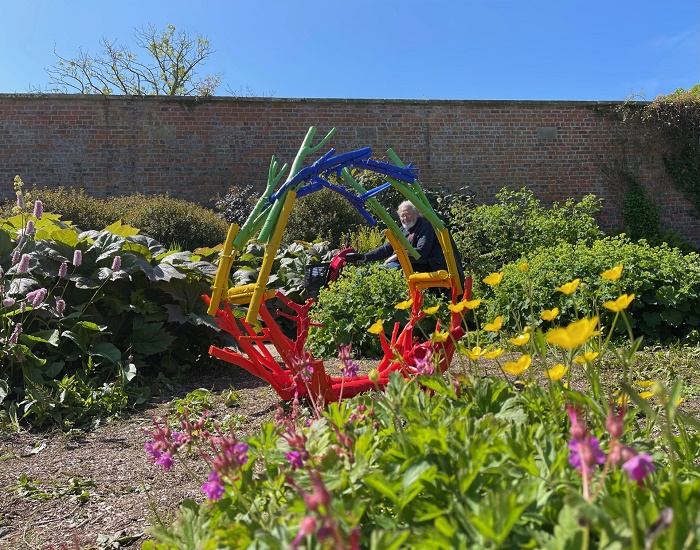 Full Circle, 2023, Brendan Jamison, acrylic on logs from a Red Beech tree, 130 x 120 x 60 cm. Installed at Bangor Castle Walled Garden, County Down, Northern Ireland. Photography © Jamison Sculpture Studio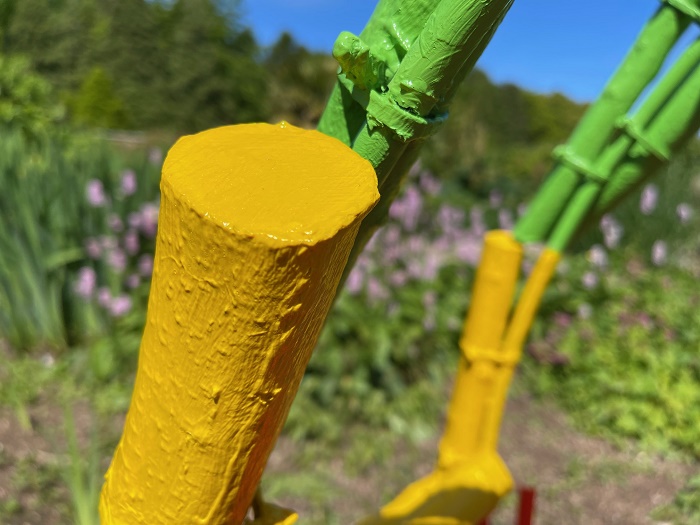 Full Circle, 2023, Brendan Jamison, acrylic on logs from a Red Beech tree, 130 x 120 x 60 cm. Installed at Bangor Castle Walled Garden, County Down, Northern Ireland. Photography © Jamison Sculpture Studio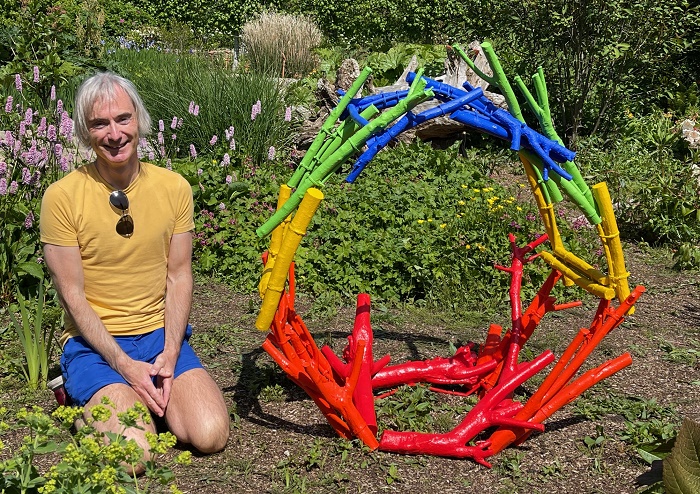 Brendan Jamison with 'Full Circle', 2023, acrylic on Red Beech tree logs, 130 x 120 x 60 cm. Installed at Bangor Castle Walled Garden, County Down, Northern Ireland. Photography © Jamison Sculpture Studio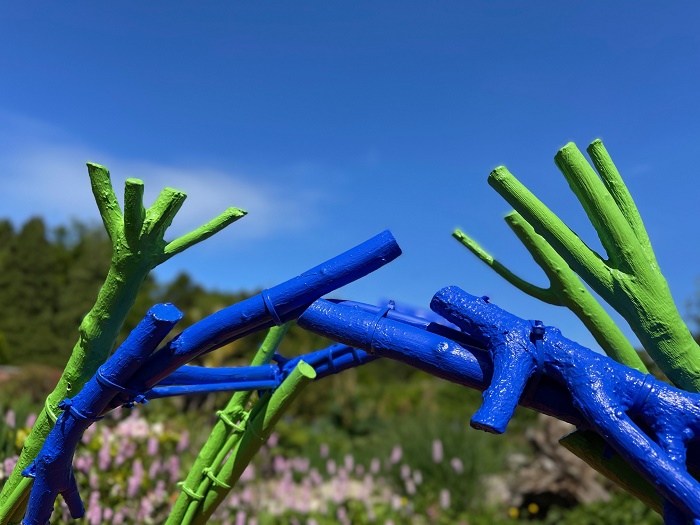 Full Circle, 2023, Brendan Jamison, acrylic on logs from a Red Beech tree, 130 x 120 x 60 cm. Installed at Bangor Castle Walled Garden, County Down, Northern Ireland. Photography © Jamison Sculpture Studio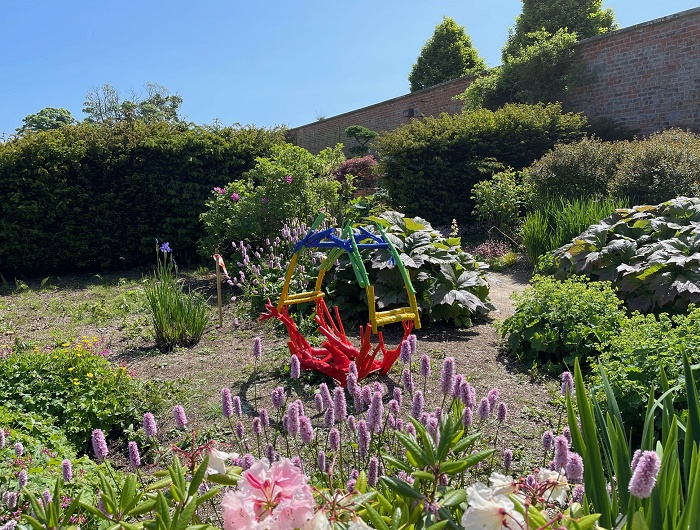 Full Circle, 2023, Brendan Jamison, acrylic on logs from a Red Beech tree, 130 x 120 x 60 cm. Installed at Bangor Castle Walled Garden, County Down, Northern Ireland. Photography © Jamison Sculpture Studio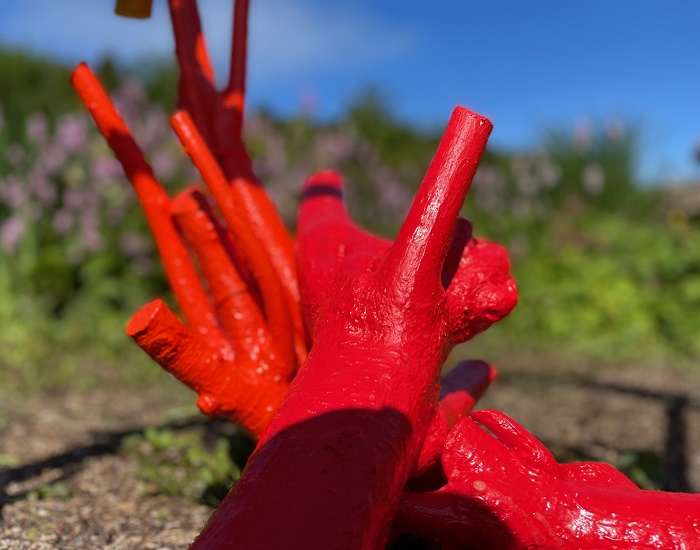 Full Circle, 2023, Brendan Jamison, acrylic on logs from a Red Beech tree, 130 x 120 x 60 cm. Installed at Bangor Castle Walled Garden, County Down, Northern Ireland. Photography © Jamison Sculpture Studio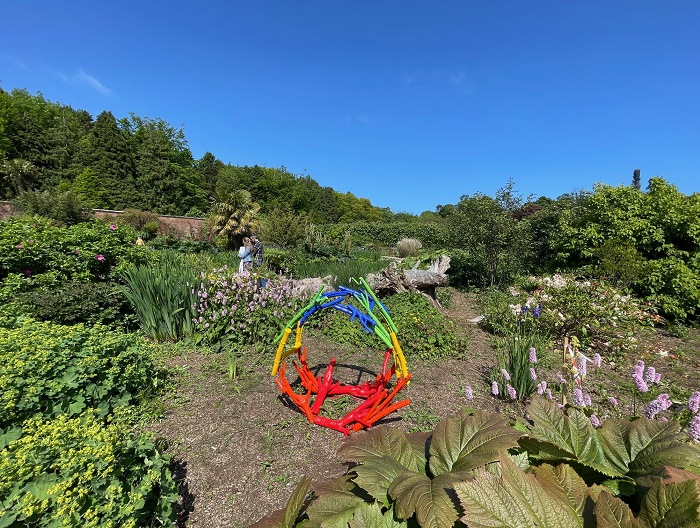 Full Circle, 2023, Brendan Jamison, acrylic on logs from a Red Beech tree, 130 x 120 x 60 cm. Installed at Bangor Castle Walled Garden, County Down, Northern Ireland. Photography © Jamison Sculpture Studio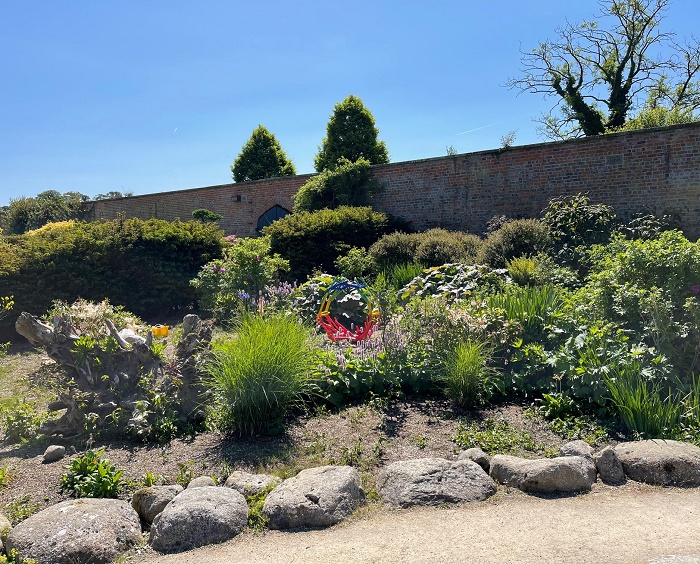 Full Circle, 2023, Brendan Jamison, acrylic on logs from a Red Beech tree, 130 x 120 x 60 cm. Installed at Bangor Castle Walled Garden, County Down, Northern Ireland. Photography © Jamison Sculpture Studio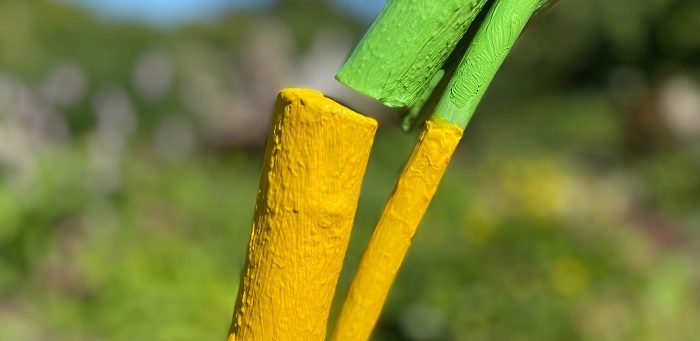 Full Circle, 2023, Brendan Jamison, acrylic on logs from a Red Beech tree, 130 x 120 x 60 cm. Installed at Bangor Castle Walled Garden, County Down, Northern Ireland. Photography © Jamison Sculpture Studio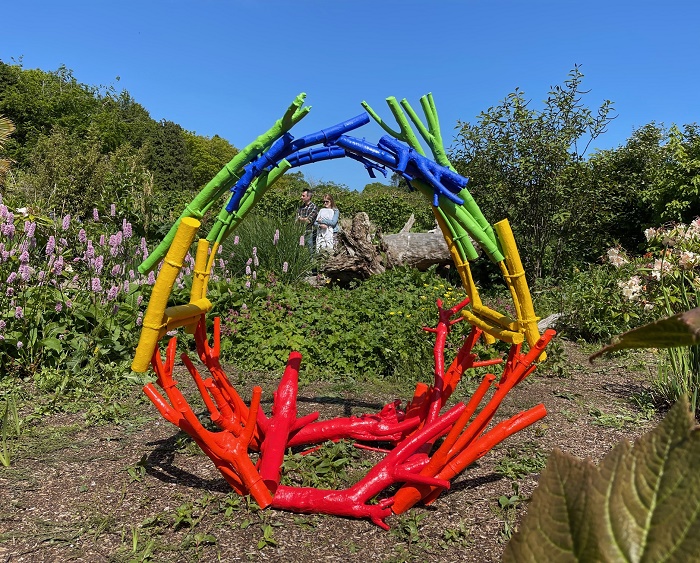 Full Circle, 2023, Brendan Jamison, acrylic on logs from a Red Beech tree, 130 x 120 x 60 cm. Installed at Bangor Castle Walled Garden, County Down, Northern Ireland. Photography © Jamison Sculpture Studio
June 2023
BANGOR CASTLE WALLED GARDEN:
Outdoor Summer Sculpture Exhibiton in Northern Ireland
Brendan Jamison has created 'Full Circle', a brand new sculpture for the annual outdoor Summer exhibition, 'Form', at Bangor Castle Walled Garden. The event is organised by Ards and North Down Borough Council.
The artist has created the inter-linking structure from recycled logs from a Red Beech tree that he pruned last Winter. Created from cut branches and sawn into irregular shaped logs, Jamison has sought to create a magical arch to reflect the exuberance of beauty in the Walled Garden. The artwork appears vibrant, with thick and chunky fire-red earthy colours at the bottom. It moves upwards into orange and yellow in the mid-section as a nod to the joy of sunlight. The top third sees cooling colours of luscious green vegetation and shades of blue as the apex touches the sky.
Jamison states that "Bangor Castle Walled Garden is one of my favourite locations in the whole of Northern Ireland. This sculpture was created in direct response to the uplifting joy of perpetual visits to this special place of beauty and tranquillity. It is hoped the artwork will allow the visitor's eye to bounce back and forth, making connections with the garden's varied display of colourful petals, behind and to the sides of the sculpture, dancing in full bloom…"
The exhibition is free and open to the public from 10am to 8pm from Thursday June 1st to Friday June 30th, 2023. Location: Bangor Castle Walled Garden, Valentine Road, Bangor, Northern Ireland, BT20 4BT.