November 2013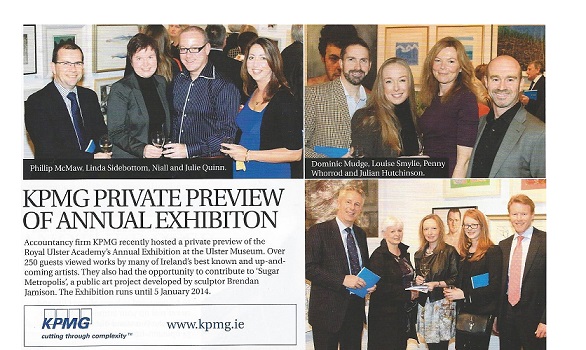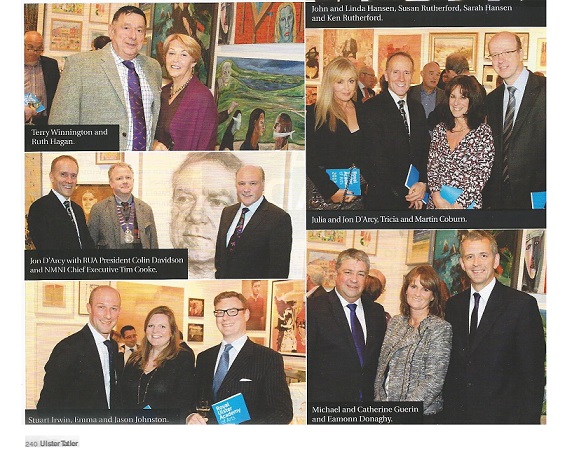 Digital edition:
KPMG PRIVATE PREVIEW OF ANNUAL EXHIBITION
Accountancy firm KPMG recently hosted a private preview of the Royal Ulster Academy's Annual Exhibition at the Ulster Museum. Over 250 guests viewed works by many of Ireland's best known and up-and-coming artists. They also had the opportunity to contribute to 'Sugar Metropolis', a public art project developed by sculptor Brendan Jamison. The exhibition runs until 5 January 2014.
THOMPSON, JULIE. "KPMG Private Preview of Annual Exhibition", Ulster Tatler, Belfast, November 2013, p. 240
____________________________________________

February 2012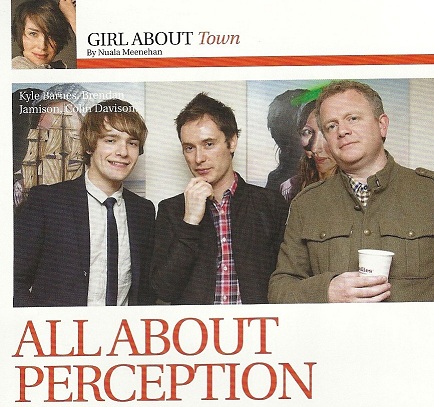 MEENEHAN, NUALA. "All About Perception",
Ulster Tatler, Belfast, February 2012, p. 12
____________________________________________

March 2011
Collector's Cabinet
at the Crescent
By Paul Harron
The Dickon Hall Gallery at the Crescent Arts Centre was transformed during February into an elegant salon filled to the brim with paintings, drawings, prints, antique furniture and fine carpets and fabrics in a show called 'Collector's Cabinet'. It was indeed like walking into the contents of a collector's grand tour, although one with contemporary work included bringing it fully into the present day. Dickon Hall had worked in conjunction with Parvis and Meriel Sigaroundinia to present the range of works, Dickon explaining that with the show the gallery was displaying things in a different way.
Meriel Sigaroudinia hoped that the works would appeal to connoisseurs at all levels. She recalled over thirty years of advising collectors in Northern Ireland. The show included many little jewels of rarity and quality - two Degas etchings, drawings by Bonnard, a Robert Bevan drawing and an etching by David Hockney. There were Irish artists well represented, too: F.E. McWilliam, May Guinness, John Luke and Colin Middleton among others.
Tina Butterworth, Rosemary Chesney, Helena Chesney-Hill and Donald and Inez Blakely also admired the contemporary Irish art on display: works by Colin Davidson, Mark Shields and Colin Watson. Brendan Jamison also had work on display. The artist has just been part of the Young British Sculptors exhibition at Sotheby's in London and he showed his sugar cube sculpture of Helen's Tower to Dr Henry McKee.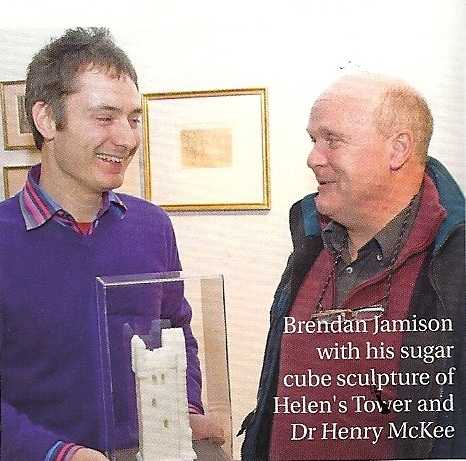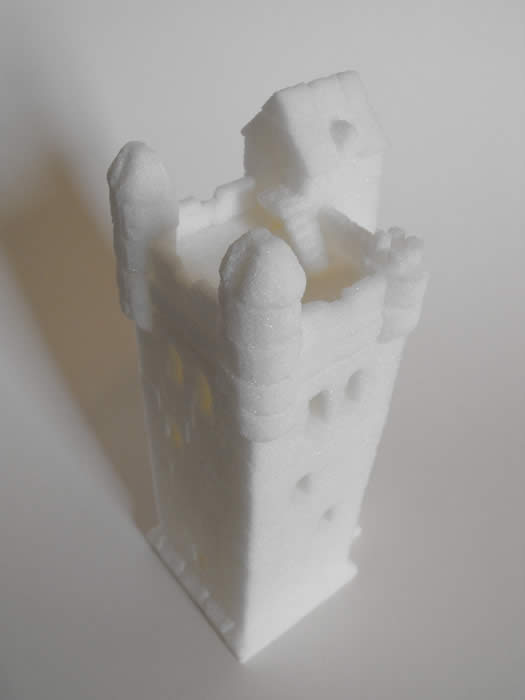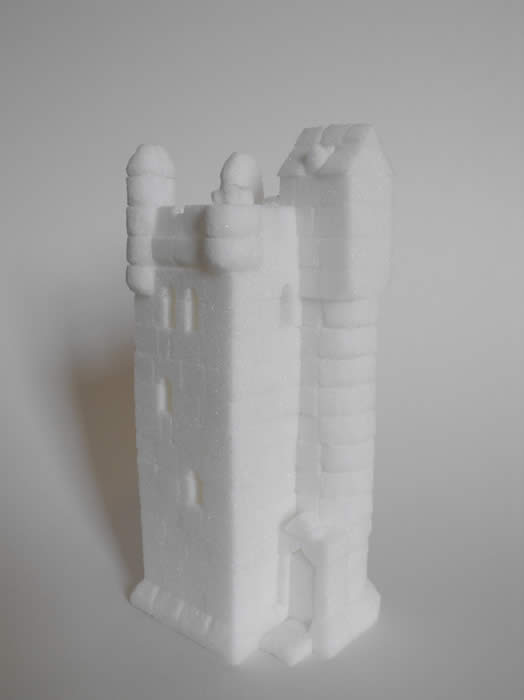 HELEN'S TOWER (SMALL) [2011] by Brendan Jamison, carved sugar cubes, dimensions in display case: 31 x 20.5 x 20.5 cms
HARRON, PAUL. "Collector's Cabinet at the Crescent", Ulster Tatler, Belfast, March 2011, pp. 132 & 133
________________________________________________

December 2009
A Whiter Shade of Pale


Most eye-catching will be artworks made by Brendan Jamison. Jamison enjoys a well-deserved international reputation from his playful constructs of wool, wax and sugar cubes.

White Christmas at Naughton Gallery, Queen's University Belfast

By Ian Hill

FIREPLACE (2009) Brendan Jamison, carved sugar cubes,

37 x 46 x 12 cms
HILL, IAN. "A Whiter Shade of Pale: Naughton Gallery",
Ulster Tatler, Belfast , December 2009, p 161
______________________________________________________

Ulster Tatler Interiors
Autumn 2004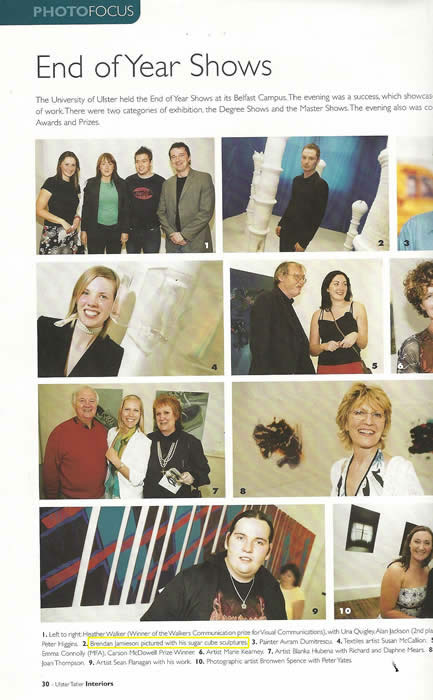 2. Brendan Jamison pictured with
his sugar cube sculptures
"End of Year Shows", Ulster Tatler Interiors,
Belfast, Issue 7, Autumn 2004, p. 30
All images © Brendan Jamison and Ulster Tatler, 2004-2013