TUESDAY 26 FEBRUARY 2013
Artist sets off to China to build sculpture of Great Wall using sugar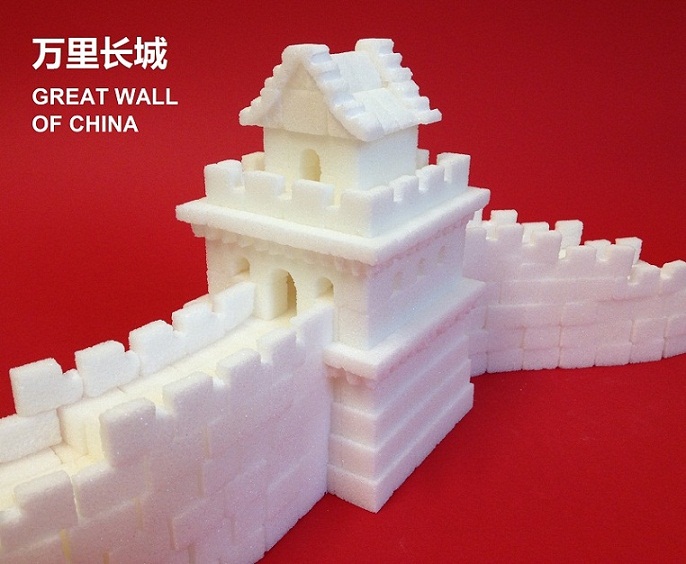 How many sugar cubes does it take to make a sculpture of the world's biggest wall? The answer, according to Belfast sculptor Brendan Jamison, is 12,000. And he should know as he prepares to travel to Beijing to create a sugar sculpture of the Great Wall of China.
The talented artist is already well known for his unique sugar cube carvings of iconic buildings such as the Tate Modern, the Reichstag and 10 Downing Street's front door.
He is now heading to China to take part in an international exhibition called Walls and Borders – for which he needs 12,000 cubes and 20kg of loose sugar to create his new piece. Alongside the collapsed version of the Great Wall sculpture – which will span three metres across the gallery floor at the China Central Mall in the business district of Beijing – Brendan will be exhibiting sugar cube creations of Belfast's peace walls and the Berlin Wall, complete with a Cold War American spy station.
The captivating sugar creations are part of the Irish Wave festival which takes place throughout March at eight exhibitions across the cities of Beijing and Shanghai.
Work by prominent artists from China will also be displayed to celebrate the links between Belfast and its twinned city of Hefei, the capital city of the Anhui Province in Eastern China. Brendan believes it will be a challenge to create the Great Wall's watch towers, which are beautifully designed with curving roofs and arched windows.
"I am very excited to venture to China to participate in such a high-profile international exhibition in Beijing," he said.
"I'm looking forward to meeting the Chinese artists that are part of the project and hopefully we can generate future exhibitions of their artworks in Belfast. Nothing broadens the mind more than working with other cultures."
"The sculptures of the Berlin Wall and the Belfast peace walls will present an exciting international flavour to the exhibition which we hope will offer a strong cross-cultural experience to all those who visit the gallery."
Co-curated by Fion Gunn, Gail Ritchie and Zheng Xuewu, the exhibition is supported by Culture Ireland, Belfast's Queen Street Studios, BIGsmall Artists in London, Belfast City Council, Dublin City Council, Cork City Council, Embassy of Ireland, Arts Council of Northern Ireland, CIT-Crawford College of Art and Design, Irish Centre Shanghai and the National Sculpture Factory in Cork and BIGsmall Artists in London.
Walls and Borders opens on Wednesday March 13 from 4-6pm at 3C Creative Mall, A05, 707ST, 798 Art District, No. 2 Jiu Xian Qiao Road, ChaoYang District, Beijing. It continues until March 26.
For more information visit www.brendanjamison.com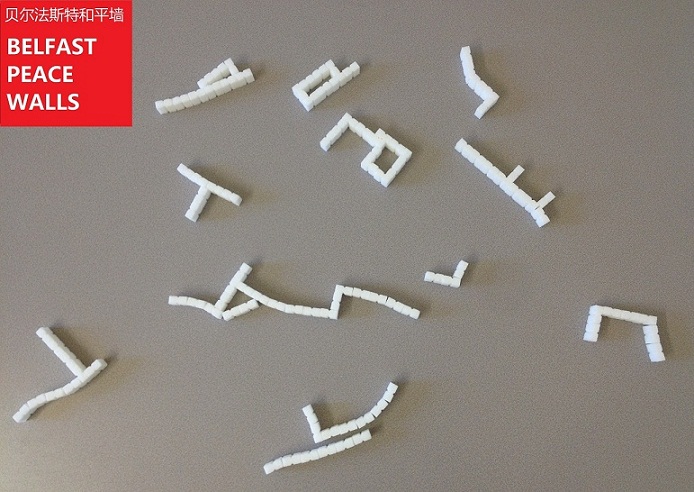 Beijing Bulletin, Midwest Radio Network Pty Ltd, Suite 202, Level 2, 111 Harrington Street, Sydney NSW, Australia 2000
© 1999 - 2013 Beijing Bulletin - Midwest Radio Network Pty Ltd. A division of Big News Network. All rights reserved