COLLECT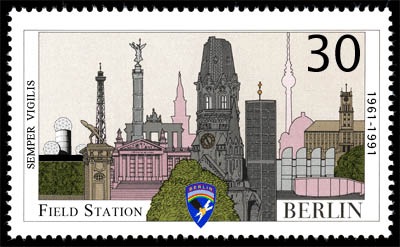 T.H.E. HILL WILL RELEASE A SPECIAL BERLIN SKYLINE MONUMENTS SERIES OF CINDERELLA STAMPS IN 2013
Code-named T.H.E. Hill, these artworks are created by a Field Station Berlin Veteran who worked at Teufelsberg during the mid-1970s. For further information on the new series of cinderella stamps visit the 'Voices Under Berlin', please CLICK HERE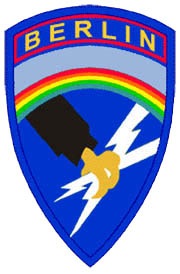 FIELD STATION BERLIN: LIGHTNING FAST CHICKEN PLUCKER (2010) T.H.E. Hill, refrigerator magnet, 8.5 x 5 cms.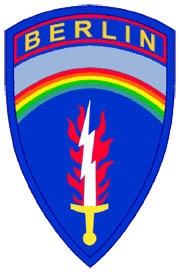 SIGINT IN BERLIN (2010)
T.H.E. Hill, refrigerator magnet, 8.5 x 5 cms.
Detail of Teufelsberg stamp from
AMERICANS IN BERLIN (2009)
T.H.E. Hill, cinderella stamps, 20 x 15 cms.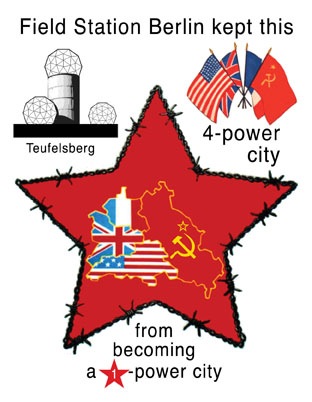 4-POWER CITY (2008)
T.H.E. Hill, refrigerator magnet, 14 x 10.5 cms.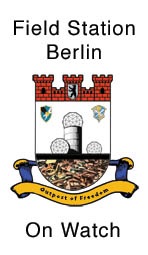 TEUFELSBERG CREST (2008)
T.H.E. Hill, refrigerator magnet, 8.5 x 5 cms.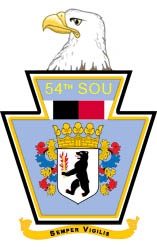 54th SOU DUI (1966), graphic recreation (2010) of the cloisonné pin, 3.75 x 2.5 cms.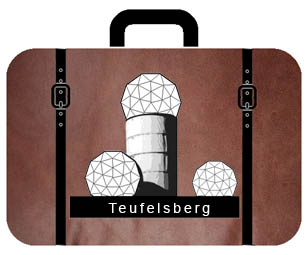 I STILL HAVE A SUITCASE IN BERLIN (2012) T.H.E. Hill, frame from a web animation, 11 x 9 cms. CLICK HERE
HEADLINES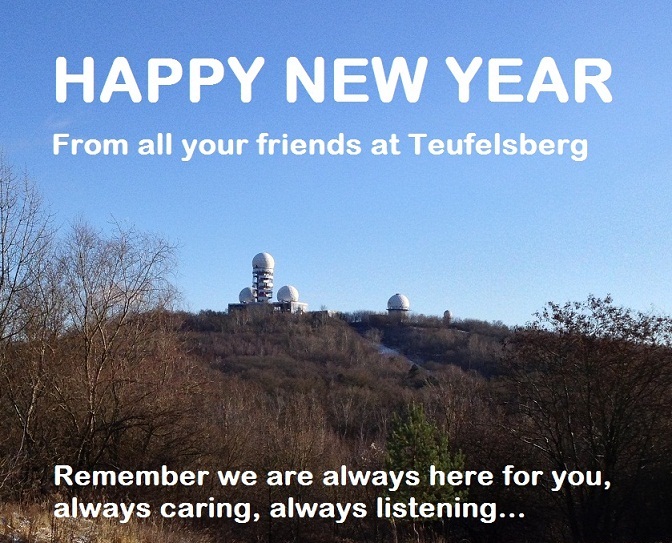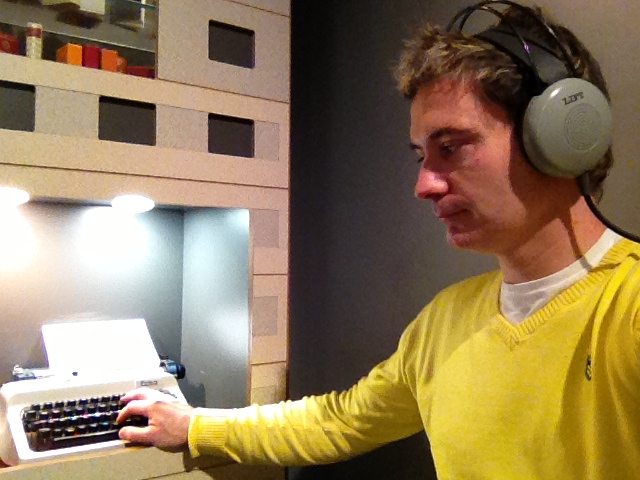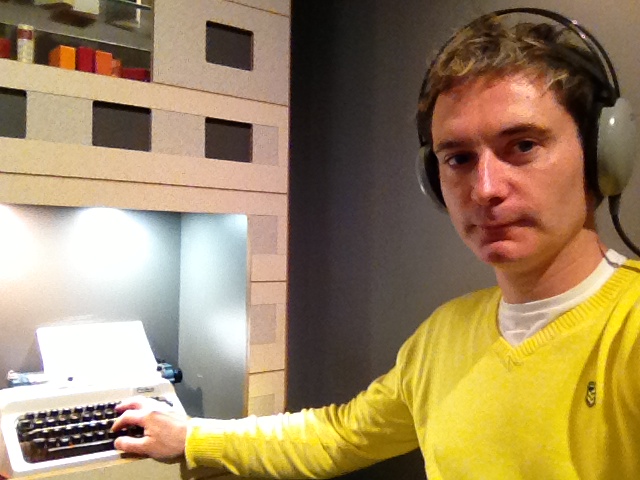 Artist Brendan Jamison celebrating 50 years of Field Station Berlin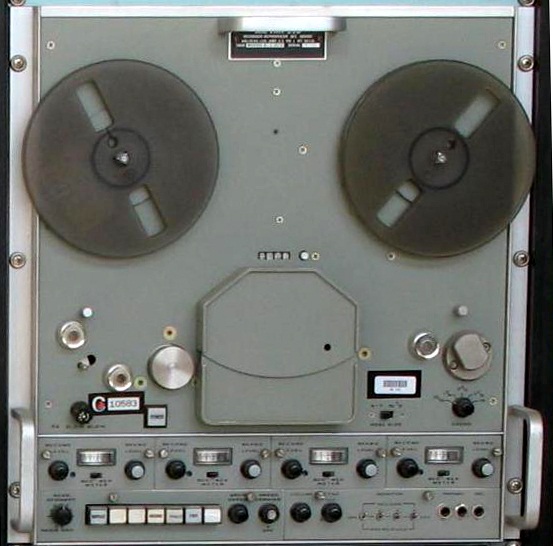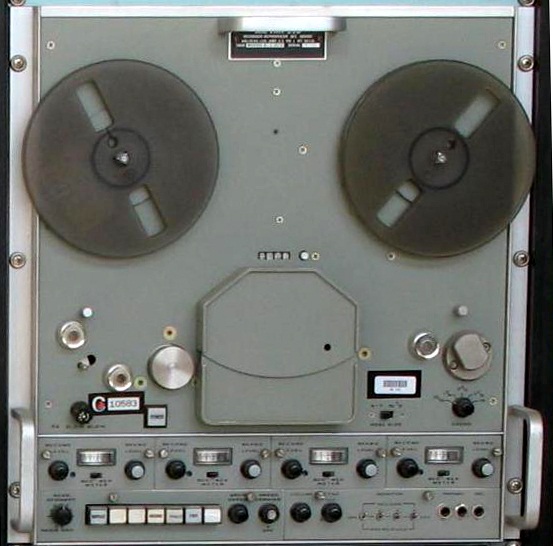 AN/TNH-21
ART PROJECT: THE ARCHITECTURE OF ESPIONAGE
During January to February 2013, artist Brendan Jamison will be working on Phase 3 of Teufelsberg Field Station Berlin, a year long project based on the secret listening station built during the Cold War era. The field station is located at the peak of Teufelsberg in the Grunewald Forest. It was built by the American National Security Agency and shared with British Intelligence. With temporary mobile units in place since 1960, it was not until 1963 when permanent structures began to appear on the hill top. However, the 'architecture of espionage' was forever evolving. The field station expanded rapidly between 1963-1977. In the beginning there were no radomes, by 1977, there were 5. For more information on Teufelsberg Spy Station please CLICK HERE
_________________________________________
FROM THE ARCHIVES
THE 1960s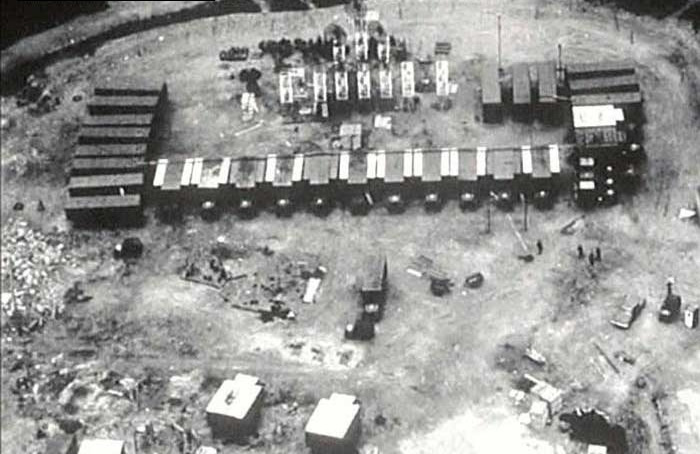 Archive image of FSB from early 1960s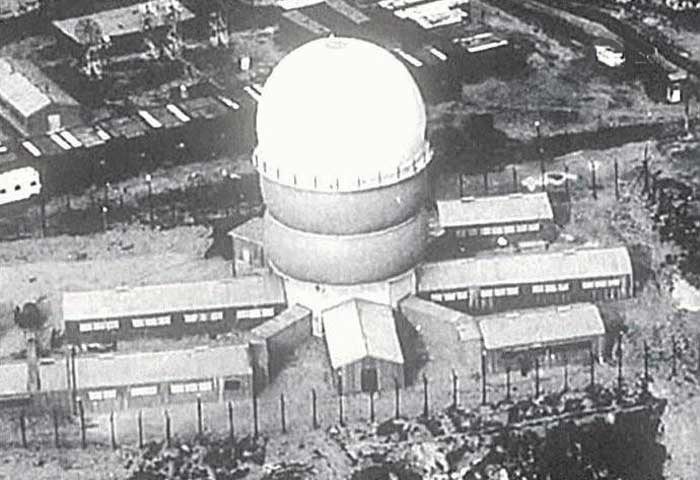 Archive image of FSB from early 1960s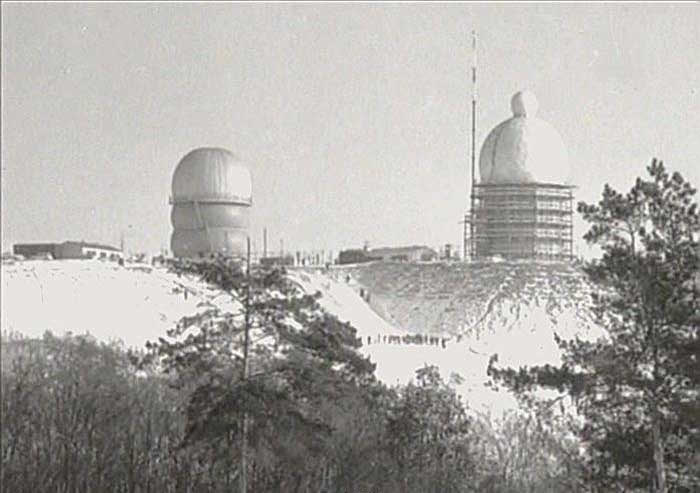 Archive image of FSB from mid 1960s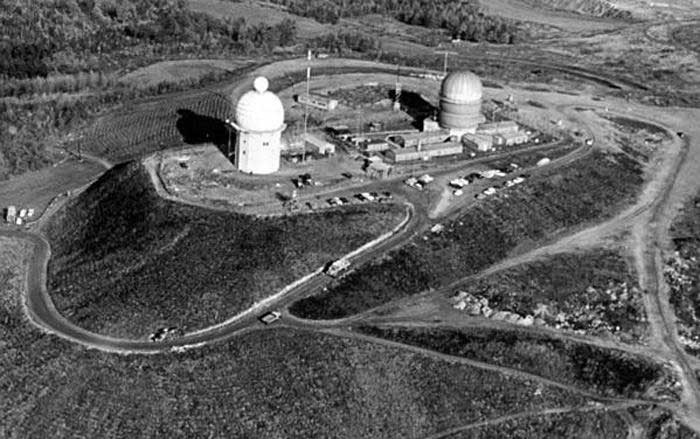 Archive image of FSB from mid 1960s
FSB VETERANS REUNION 2013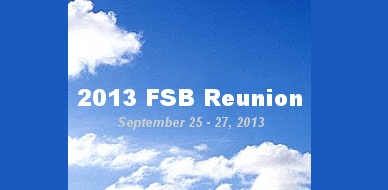 The Field Station Berlin Veterans Group will meet for a special 3 day reunion from Wednesday September 25th to Friday September 27th, 2013. They hope to include the unveiling of a special plaque to commemorate the important secret work undertaken at Teufelsberg during the Cold War. To find out more please CLICK HERE.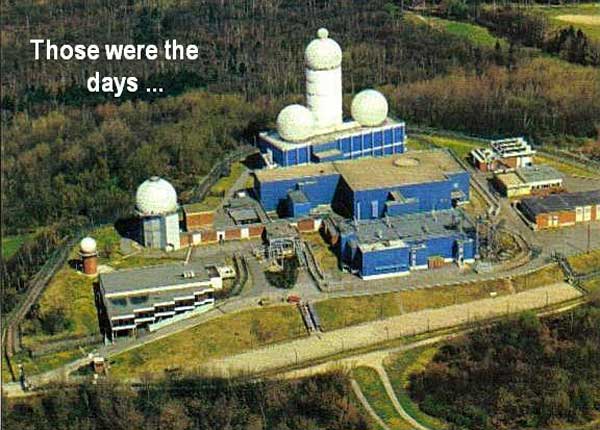 ______________________
NEW YEAR, NEW EXERCISE PROGRAM!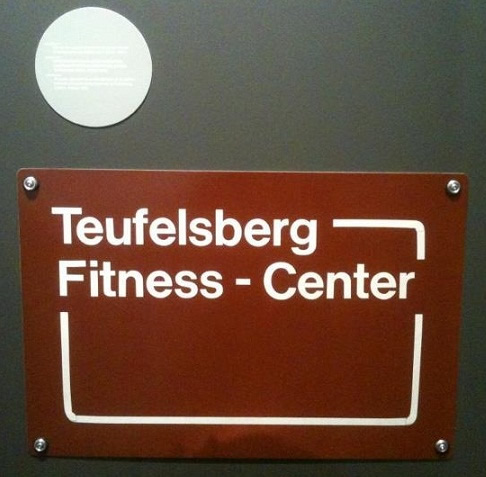 KEEP ACTIVE, KEEP FIT!
It is the first day of 2013 so make sure a new exercise program is high on the agenda for your new year resolutions!
__________________________
OFFICIAL TOURS OF FSB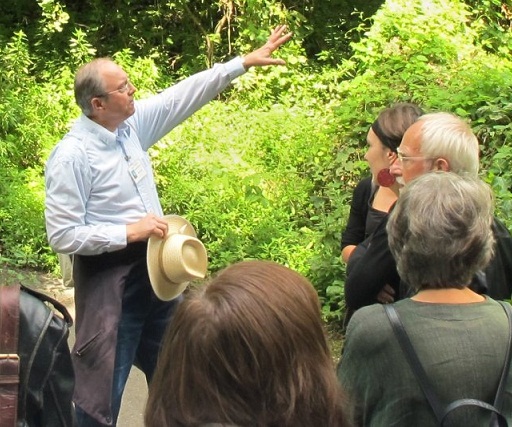 FSB Veteran Christopher McLarren is one of 5 tour guides at Teufeslberg
Duration: 2- 3 hours
Entrance fee: € 15
Visitors age 14-26: € 8

Do you want to apply for a guided tour to Teufelsberg?

Berlin Sight Out offer 'English' tours on the following dates:

Tours are possible every sunday, 13:31 p.m., if there are enough people apply. When there are not enough applications, the guide speaks German, but may answer your questions in English between the stops.

The meeting point is in front of restaurant "Scheune" directly by the metro-station "Grunewald" (violet line "S7", arrives at 13.31), exit "Eichkampstraße".

Please send an email to teufelsberg@berlinsightout.de giving your name, how many of you will be coming and the date and time of the tour you would like to join.
For further information please CLICK HERE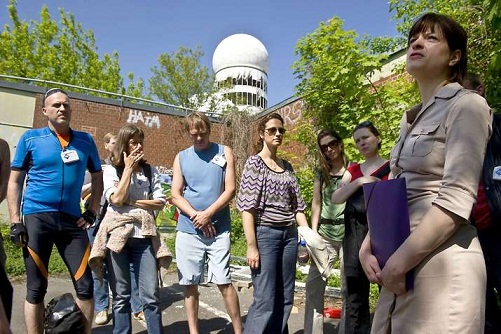 _____________________
WINTER SNOW AT FSB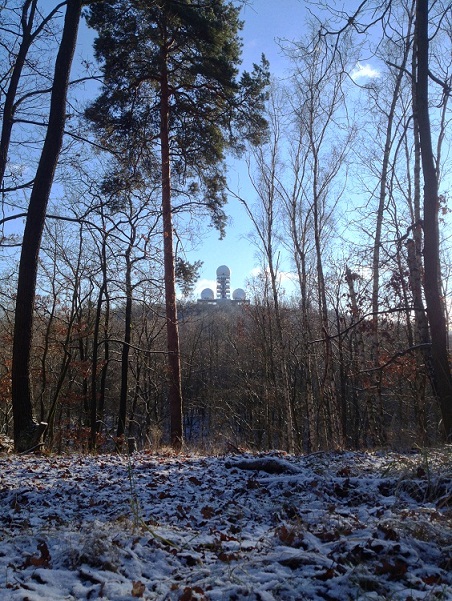 Approaching FSB from North West direction on Wednesday 5 December 2012. Photography © Brendan Jamison.