TRANSLUCENCY
Colour and Light
CRAIG COLEMAN
Georgia, USA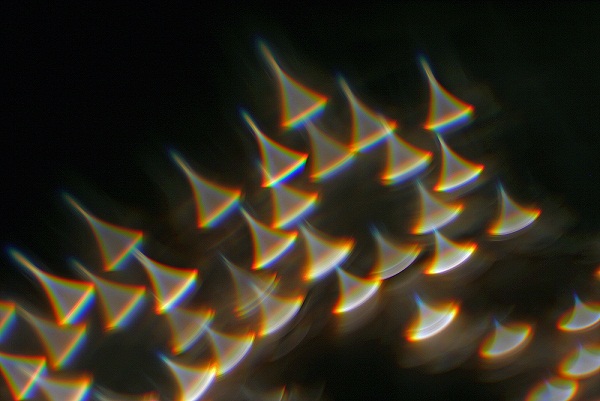 ALIGHT (2012) Craig Coleman
Seamless photographic collage, 45 x 60 cms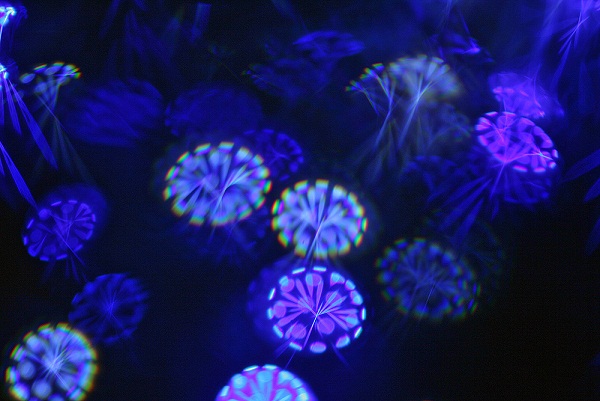 AIRING (2012) Craig Coleman
Seamless photographic collage, 45 x 60 cms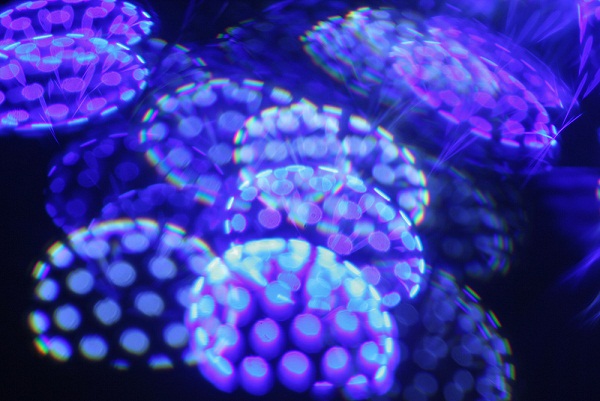 ATUNE (2012) Craig Coleman
Seamless photographic collage, 45 x 60 cms
Craig Coleman presents seamless collages made by removing the lens of a 35mm DSLR camera and holding transparent images and objects up to the opening of the camera. He employs small LED lights to cast shadows of these objects into the back of the camera. Therefore the back of the camera becomes like a miniature movie screen or theatre and the light projections are collaged onto the screen in a way that references light shows, visual rhythm, synaesthesia, experimental cinema, and the history of art made with light.
_______________________________________________________________________________
TREVOR WRAY
Newtownards, Northern Ireland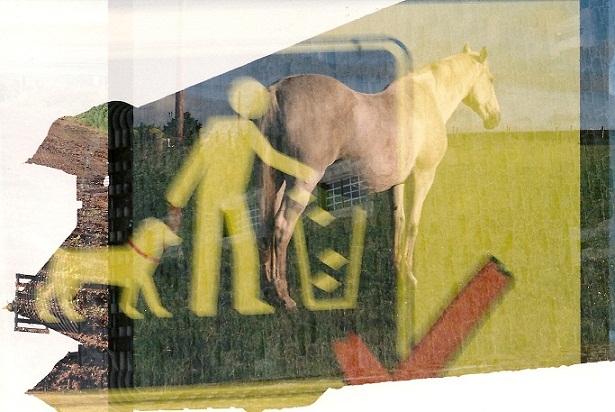 IN A FIELD (2012) Trevor Wray
Photographic collage with 35mm negatives, 30 x 40 cms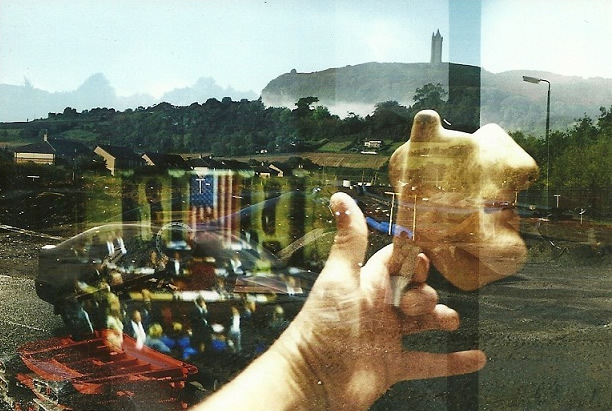 CAUGHT (2012) Trevor Wray
Photographic collage with 35mm negatives, 30 x 40 cms
Using the film strip from a 35mm camera, Trevor Wray creates multiple translucent layers by collaging negatives on top of each other. The new images appear raw and random. With this pre-digital method, the final composition is only revealed upon developing the 35mm negatives.

In humourous fashion, Wray deals with the complexities and over-lapping nature of social, religious and political identity surrounding his hometown of Newtownards. Scrabo Tower which overlooks the town is a regular motif in his work. The imposing erection is often placed as the backdrop for ambiguous human activity, both in the town and in the surrounding fields.
_______________________________________________________________________________